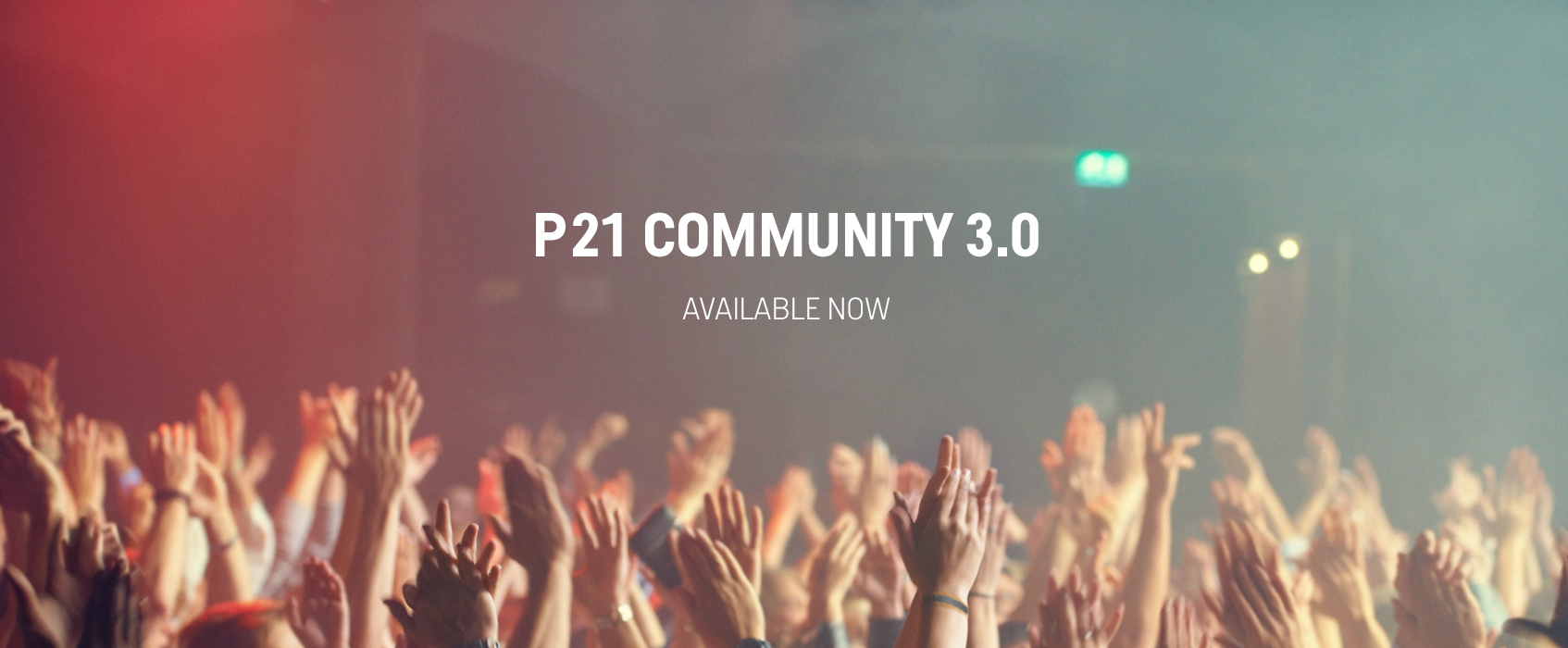 We are thrilled to announce that P21 Community 3.0 is available for immediate download.
This is our most ambitious release to date. We added support for new standards and rules, but most importantly we reinvented how the software is released, installed, and kept updated. Let's take quick tour of the new features.
FDA- and PMDA-specific Validation Engines
Historically, regulators at FDA and PMDA have embraced data standards, conformance rules and Pinnacle 21 technology at different rates. This is why our users preparing for PMDA submissions were recommended to use Community 2.1.3, while users preparing for FDA submissions were asked to use 2.2.0. This in effect locked out our Japanese users from any future bug fixes and enhancements, a problem that didn't sit well with our team.
With Community 3.0, we solved this problem by making the validation engine a selectable option in Community. A validation engine is a combination of our open source P21 Validator and our open source implementation of FDA or PMDA published rules. While the rest of Community contains the desktop graphical user interface (GUI), Define.xml Generator, Data Converter, and Clinical Trials.gov Miner. With this enhancement you can now select and run any FDA or PMDA compatible version of the validation engine within the latest version of Community.
In the screenshot below, you can see how a user can select to run either the FDA or PMDA compatible validation engine. The engines are versioned based on the year and month released and a patch number. So, FDA engine version of 1903.1, means it was released in March 2019 and it has been patched once.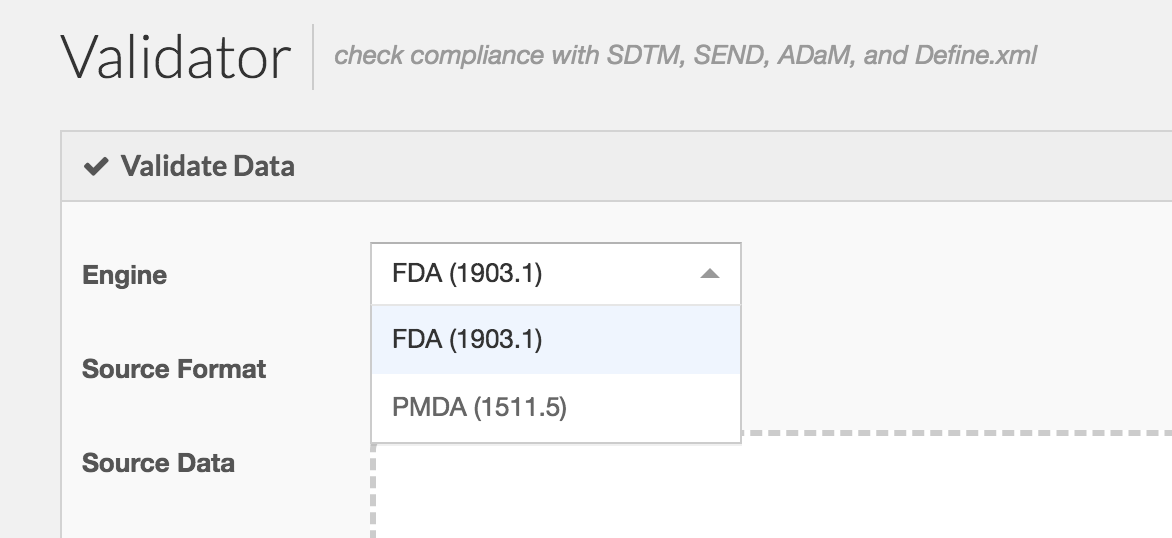 Support for ADaM-IG 1.1 and SEND-IG 3.1
Community 3.0 also brings a major update to FDA validation rules, including support for ADaM-IG 1.1 and SEND-IG 3.1, and implementation of over 250 new validation rules covering
What about PMDA? Community 3.0 is pre-packaged with PMDA compatible validation engine 1511.5, the same engine that is inside Community 2.1.3. PMDA is in the final stages of testing and releasing an update to their validation rules. Once published, we will immediately make the new PMDA compatible validation engine available in Community.
One-Click Installation
Installing P21 Community was always easy, but we made it even easier. Community 3.0 now comes with a one-click installer that automatically deploys Community components in a location appropriate for your operating system. But most importantly, it makes My Documents folder the single place to access all your validation reports, define files, dictionaries, terminologies, rule configs and log files. The days of hunting for these files across your hard drive are over.
Wizard-driven Setup for MedDRA and SNOMED
Community 3.0 also includes wizard-driven dictionary installs for MedDRA and SNOMED. You provide the version and the location of MedDRA files and we do the rest.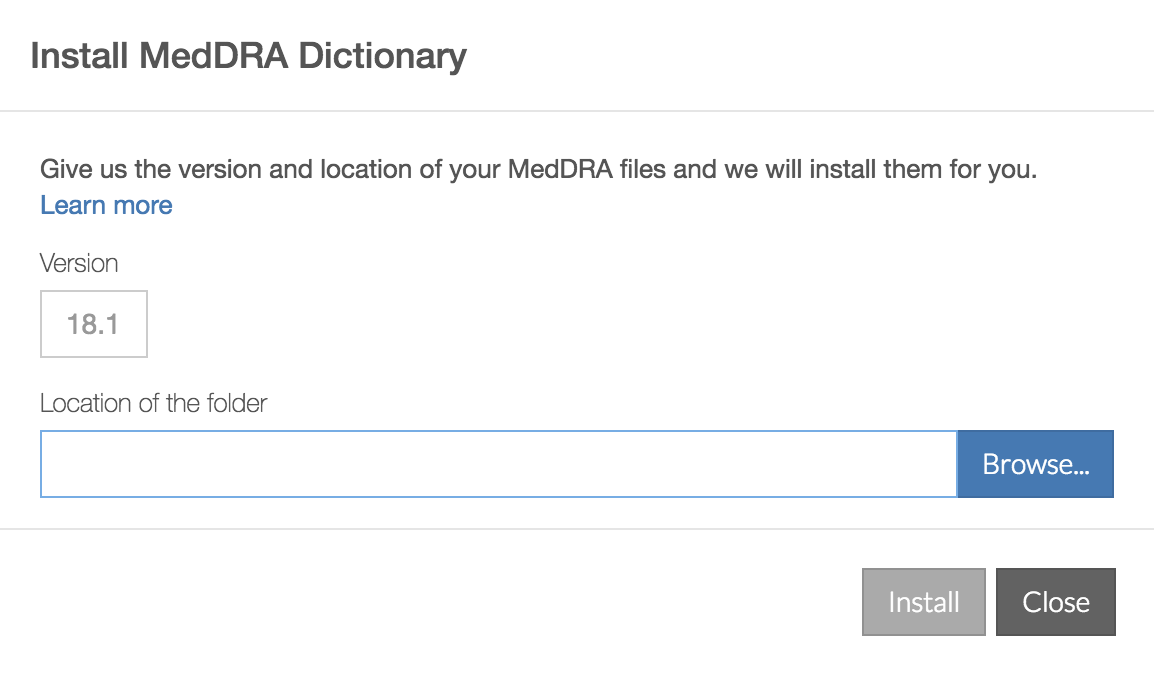 Alerts to Avoid Common Errors
Just like any desktop software, P21 Community needs to be installed, configured, managed and operated correctly to ensure consistent validation results. Community 3.0 introduces additional checks that will be executed every time you run a validation. Are MedDRA and SNOMED configured? Is validation engine compatible with FDA/PMDA? Are there are problems with operating system support, file integrity, or connection to web services? These and other alerts will show up on the Validation Summary and help you diagnose and avoid common installation and operational errors.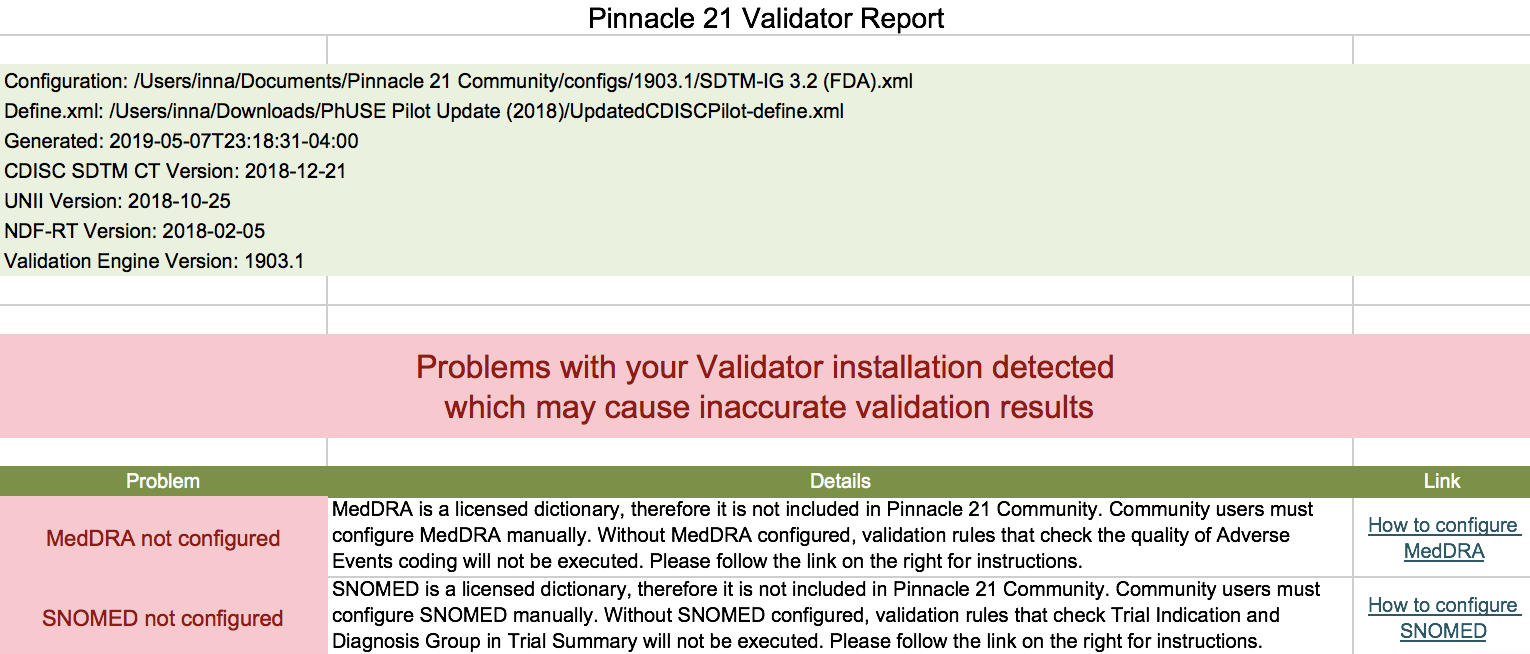 Pinnacle ID Simplifies Access to Resources 
In the past, accessing P21 resources required users to create and manage multiple accounts. With Community 3.0, we are introducing Pinnacle ID – which just like Apple ID – provides a single account to access all P21 services, including our forum, webinars and other education resources. Most importantly, it provides access to P21 web services (more on this below).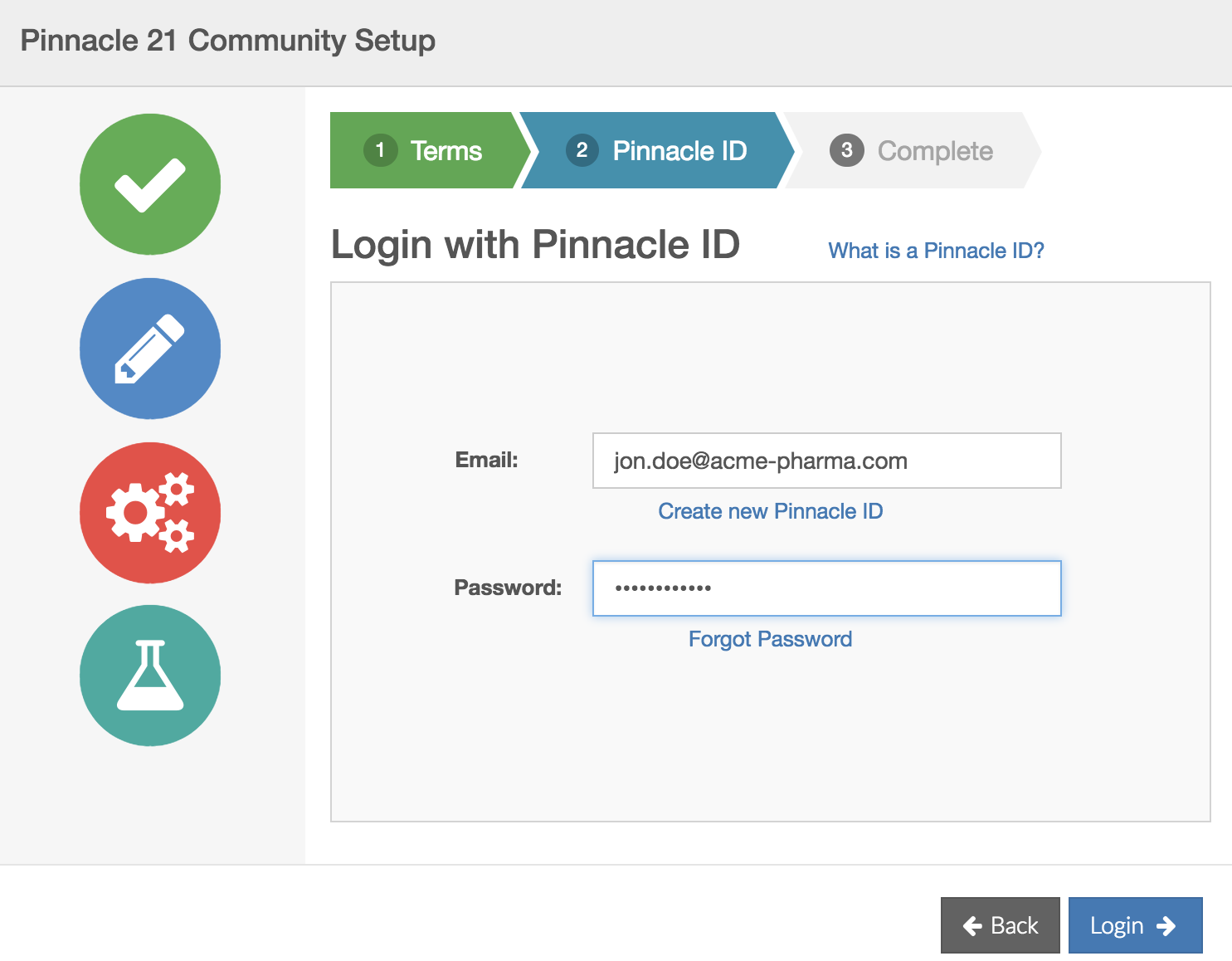 Automatic Updates with P21 Web Services
Users with Pinnacle ID will now get access to P21 web services and enjoy a new level of user experience. With Pinnacle ID and web services, your Community installation will receive automatic updates to validation engines, rules, CDISC terminologies, and NDF-RT, MED-RT and UNII dictionaries.
Revamped Command Line Interface (CLI)
In Community 3.0, we completely revamped the command line interface (CLI) to make it a first-class citizen. In fact, it's now the key component in Community, with every GUI action (validate, create spec, generate define, etc.) executed by the CLI. So, whether you use GUI or CLI you can expect the same results. You can find CLI instructions and SAS code examples in our documentation and in our PharmaSUG paper. An updated and more detailed CLI documentation will be published on our website in the near future.
Stay up to date with FDA and PMDA requirements by downloading P21 Community 3.0 today.
Enjoy the new release. And thank you in advance for posting feedback in our forum.