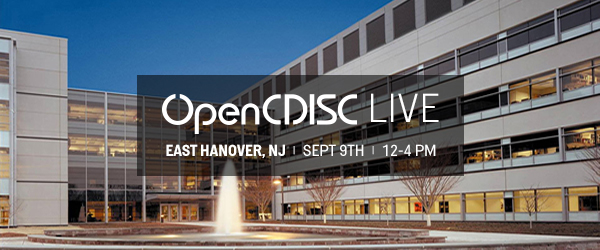 OpenCDISC Live is making its way to North Jersey for the second stop on
our 2014 tour!
Our first OpenCDISC Live event — in Boston, earlier this summer — drew more than 100 attendees, and a wealth of thoughtful discussions around JumpStart, DataFit, and the modern FDA approval process.
Our second event — in East Hanover, at Novartis, this Tuesday, 9/9 — will provide a similar opportunity for pharmaceutical and biotech professionals to meet with the developers of OpenCDISC, learn what's on the horizon from FDA and CDISC, ask questions, collaborate and learn.
Due to high demand, this event is sold out. However, the third stop on the OpenCDISC Live 2014 tour is already on the calendar:
EVENT DETAILS:
Gilead / 333 Lakeside Drive / Foster City, CA 94404
Wed, October 8, 2014
12:00-4:00pm
Please join us if you can. Event details and registration information are soon to come. If you'd like to reserve your seat immediately, you may do so by
sending us an email.