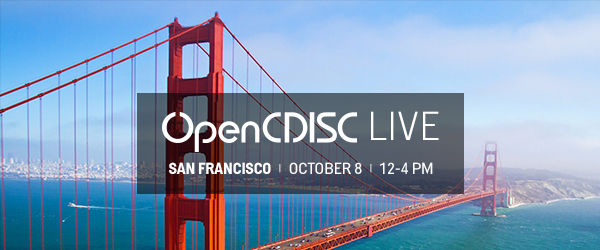 On October 9, 2014, the Pinnacle 21 tour bus rolled over the Golden Gate Bridge and into Foster City, where we held our third OpenCDISC Live event. And what an event it was.
We kicked off with a brief history of OpenCDISC, where Max Kanevsky, Pinnacle 21 president and CEO, talked about the origins of the project and how it has evolved over years. Attendees then received tutorials on two FDA programs — JumpStart and DataFit — and learned why both are so critical to the modern FDA review process.
The crowd also enjoyed a presentation from PharmaStat's John Brega, who discussed the FDA's changing expectations about data and documentation, and what industry professionals need to do about it. The audience was also introduced to a new tool for creating FDA-compliant Define.xml 2.0 files, and treated to a demo of the all-new OpenCDISC Community v2.0 — the next evolution of our open-source software.
From the responses we received from attendees, it seems that this event came at the perfect time. Many confusing issues were settled, and many pressing questions were answered. This is a critical era for our industry, with so many professionals trying to flatten the learning curve around the ever-changing demands of the FDA and CDISC standards.
Serendipitously, just a week after the Pinnacle 21 team returned to Philadelphia, CDISC released its 2014 business case. The document states, among other things, that researchers can save 70-90% of time and resources during the Study Start Up stage, and save $180M per regulatory eSubmission (18% of the total cost), by adhering to CDISC standards. The time is now. The benefits are clear. And Pinnacle 21 is here to help. Below, please enjoy a variety of content and photos from the event. If you have any questions, or we can help you in any other way, please feel free to send us an email.
Forum Takeaways: